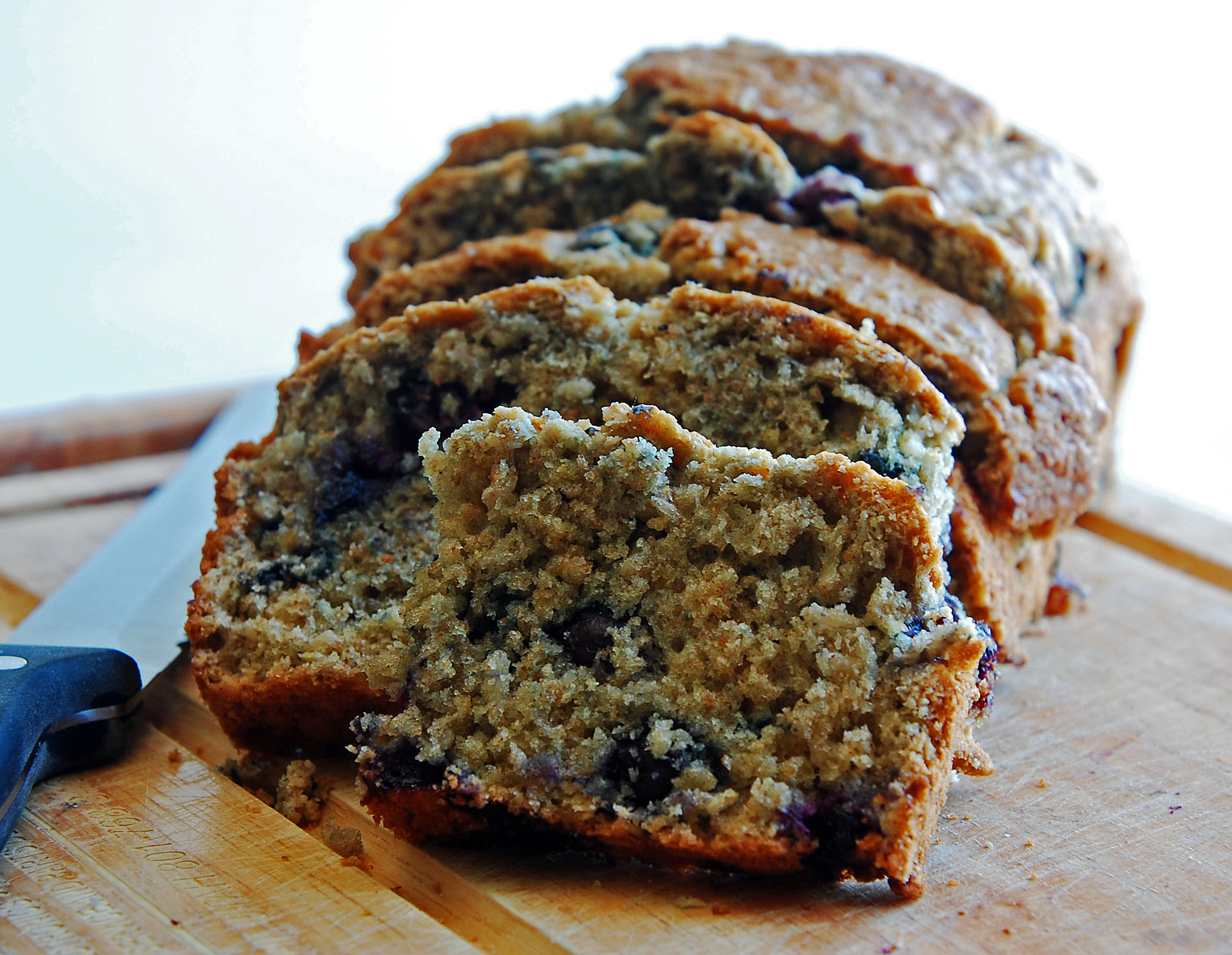 Blueberry Oatmeal Bread
Serves 14
---
Ingredients
1 ½ cup whole wheat pastry Flour whole wheat flour

1 cup oats – old fashioned or quick cooking

¾ cup sugar

½ cup toasted

1 teaspoon cinnamon

½ teaspoon baking soda

½ teaspoon salt

1 ½ cups low fat plain yogurt

cup vegetable oil

2 large eggs

2 teaspoons vanilla

1 cup blueberries – fresh or frozen
---
Directions
1.Pre-heat oven to 350 degrees and grease a bread pan with non-stick spray or butter.
2.In a medium bowl, whisk together dry ingredients: whole wheat flour, oats, sugar, wheat germ, baking powder, cinnamon, baking soda and salt.
3.Using an electric stand mixer, beat together yogurt, oil, vanilla and eggs over medium speed. Slowly add dry ingredients until just combined then remove from mixer.
4.Carefully fold in the blueberries then pour batter into the bread pan. Bake for 50-60 minutes or until toothpick comes out clean. Let cool completely before serving or wrapping as a gift.
---
NUTRITION INFORMATION
Calories- 194     Fat- 6.7g   Calories from fat-60     Saturated fat- 0.6g     Carbohydrates- 29.1g     Sodium- 223mg     Fiber- 3.1g      Protein- 5.6g     Cholesterol- 26mg